Web-School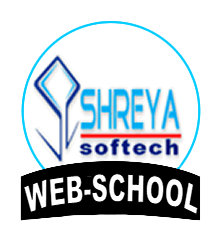 School Website now includes the Smartphone  School Notification System, which means your school can communicate directly to parents smartphones in one easy step. It sends information such as school alerts, cancellations, news items, school notices, event updates, newsletters, Facebook, Twitter, RSS feeds.
Web-School is the ultimate school to parent communication tool. This School Mobile App provides schools with an easy way to tell parents and carers everything they need to know about school news, newsletters, events calendar, cancellations, school notices, school information, school timetables, parent sick note forms, school documents and much more. No more lost paper in school bags!
The Web-School Mobile App is very flexible to allow schools to create their own customised content and provides a great alternative to school SMS alerts by using Free Push Alert Notifications directly to parent smartphones.
The Web-School Mobile App is also perfect for consolidating your school Twitter, Facebook, Wiki, and other RSS feeds to give an easy single point for parent communication.
This special school website solution provides a large range of sections and functionality. This allows the school to enjoy all the benefits of a professional website right from the start, plus the option to add sections later as school needs change.
PLUS the website comes with the Web-School Communication Centre so that when you update your website the Web-School mobile app is updated at the same time.
A school website with professional graphic design for your school.
A school website with professional navigation structure to aid in finding information.
A school website with a simple method to update information such as words and pictures with our easy to use Content Management System. No additional software required.
A school website offering a vehicle for communicating to both parents and the community.
A school website that allows a range of different administration people.
A school website that automatically integrates with the Skoolbag app for widespread communication.
A school website system that allows the website to grow as the needs of the school change from year to year.
A school website system to make payments to the school online, through the Skoolbag App.
A school website document / homework management system that can be access from outside the school through a secure login.
Full training and ongoing support is provided by iimage.
Over 100 individual sections.
Over 1000 individual pages.
Screenshots of Web-School – Website with Smartphone Notification System
[Best_Wordpress_Gallery id="2″ gal_title="Web-School"]