Hotel Management Software Patna, Bihar
Complete Hotel Management Software developed by Shreya Software Technology Pvt Ltd, A leading Software Development Company in Bihar.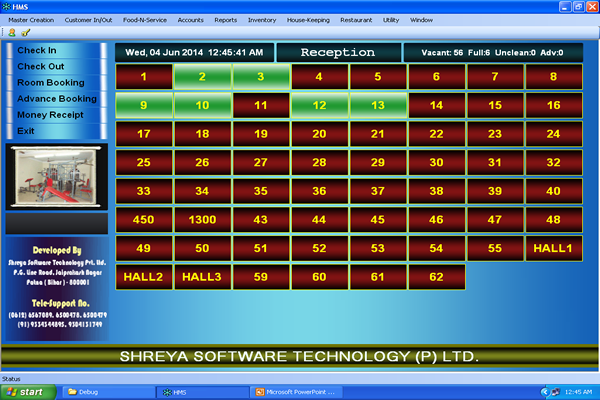 Shreya Hotel Management System is designed to accommodate the needs of various types of properties viz the hotels, motels, resorts, bar, night clubs and Restaurants. SHM is the modern solution which has whole range of integrated modules to cover every aspect of Hotel and Restaurant management. Shreya Hotel Management Software is wide accepted due to its state-of-art technology and extremely easy to use in nature.