Transport Management Software Patna, Bihar
Transport Management Software developed by Shreya Software Technology Pvt Ltd, A Leading Software Development Company in Patna, Bihar.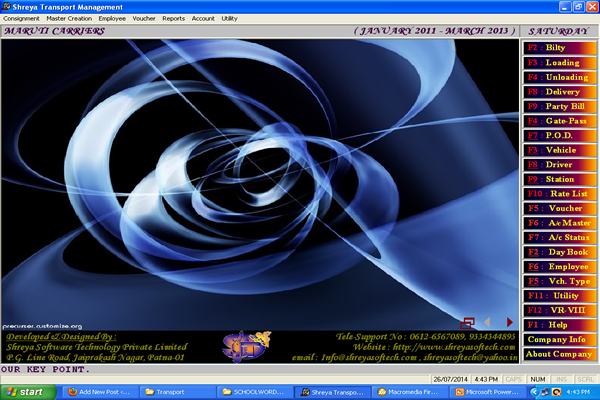 Companies today are challenged to streamline their transportation and logistics management processes to maximize efficiencies, customer satisfaction and profit margins. Transportation Management and Logistics Management solutions from STM by Shreya Software Technology Pvt ltd, effectively manage the entire closed-loop transportation process — from long-range strategies and operational planning to day-to-day execution.
Transform your business by using JDA solutions to:
Implement transportation plans driven by consumer demand and replenishment policies
Control costs and streamline productivity
Leverage logistics to support profitable growth
Improve trading partner relationships with effective collaboration